Profile
Caring of your documents and data
The core of our business is processes optimization in the area of flow – depositing – management of documents in their digital and physical form until the end of the retention period.
We've been providing our clients with comprehensive services since 2007 and thanks to our flexibility coupled with a professional approach we have become the biggest company with domestic capital in the Slovak and Czech market.
Despite the dynamics of the growth of our company we still build on friendly atmosphere and our team of employees is believed to be the foundation of our success.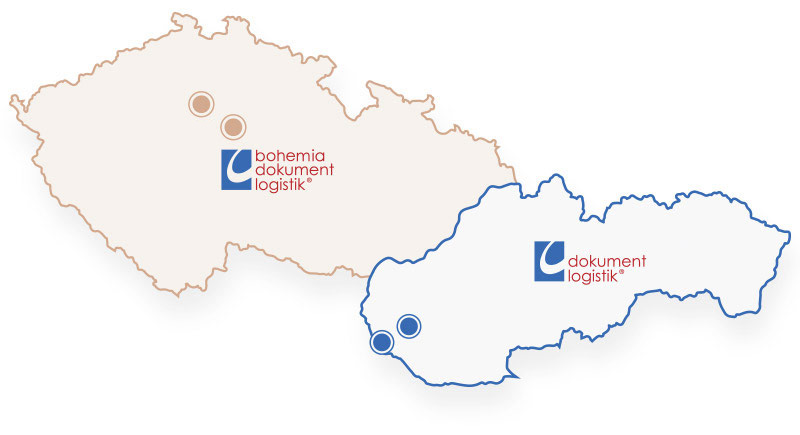 Establishment of the company, obtaining an inspection by the NBU

Obtaining the ISO 9001 certificate, NATO inspection

Obtaining the MVSR certificate according to Decree 525/2011 Coll. for dLog, DMS v2

Obtaining the ISO 27001 certificate

50 employees, establishment of the subsidiary Bohemia Dokument Logistik

100 employees, construction of another registration center (Senec)

200 employees, obtaining the certificate of the Ministry of the Interior of the Slovak Republic according to Decree 525/2011 Coll. for IMRS v2.9.

Obtaining certificates STN EN ISO 14001: 2016/14001: 2015 - Environmental management systems STN OHSAS 18001: 2009 Occupational health and safety management systems

Construction of another registration center Bohemia Dokument Logistik - Kozomín

Construction of the third storage hall in Senec